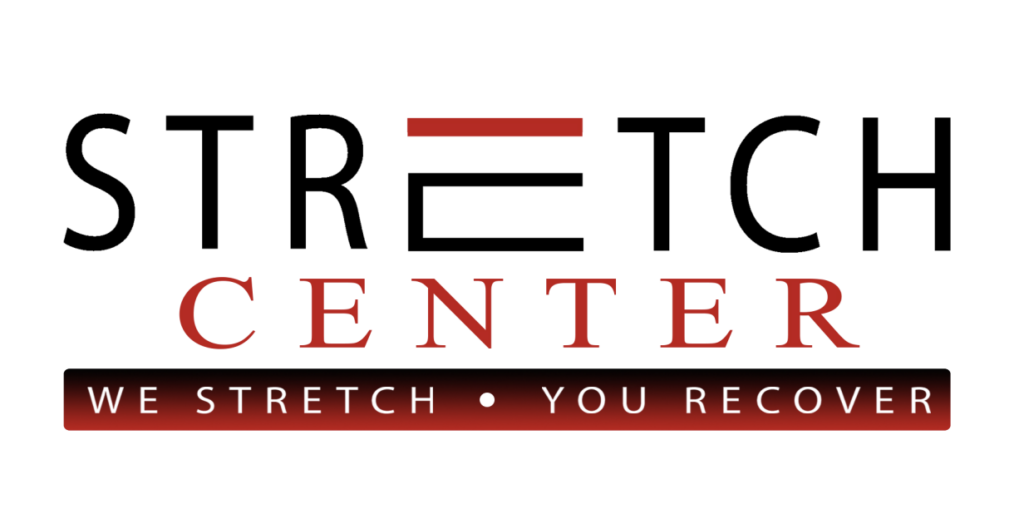 Stretch Center Mission
Our mission at the Stretch Center is to relieve every patient's pain and stiffness, allowing freedom of movement through effective, high quality assisted stretches that will leave our patients feeling younger and lighter.
What is Assisted Stretching Therapy
Assisted Stretching Therapy is not the same as stretching yourself at home but is a customized stretch session performed by our trained and certified Stretch Therapy Practitioners (STP) using our proprietary system to isolate and stabilize muscles. Our certified staff will deliver an amazing experience providing newfound, effortless motion and flexibility. We do the stretching. You sit back and recover.
The "Why" Behind the Stretch Center
After 20 years of private practice treating musculoskeletal complaints, Dr. Berard observed a common denominator with 90% of his patients, regardless of their activity level: a lack of mobility due to muscular tension. As a result of this commonality, Dr. Berard has instituted a treatment model that has focused on the extensibility of the soft tissue of muscle, ligament, tendon, nerve, and fascia. Most of those that have experienced treatment from Dr. Berard can attest that the treatment received is unlike other providers and produces sustainable results, restoring his patients' function.
The Science of the Stretch
Truth be told, some muscles cannot be stretched through home routines and many traditional routines are also not effective at producing sustainable results. Our proprietary technique works with the body's natural reflex to produce lasting, sustainable results. This reflex, known as the Golgi Tendon Reflex, is an inhibitory effect on the muscle resulting from the muscle tension stimulating Golgi Tendon Organs of the muscle and hence, is self-induced. The reflex arc is a negative feedback mechanism preventing too much tension on the muscle and tendon and is effective in maintaining muscle length at a desired value.
How the Stretch Center Helps You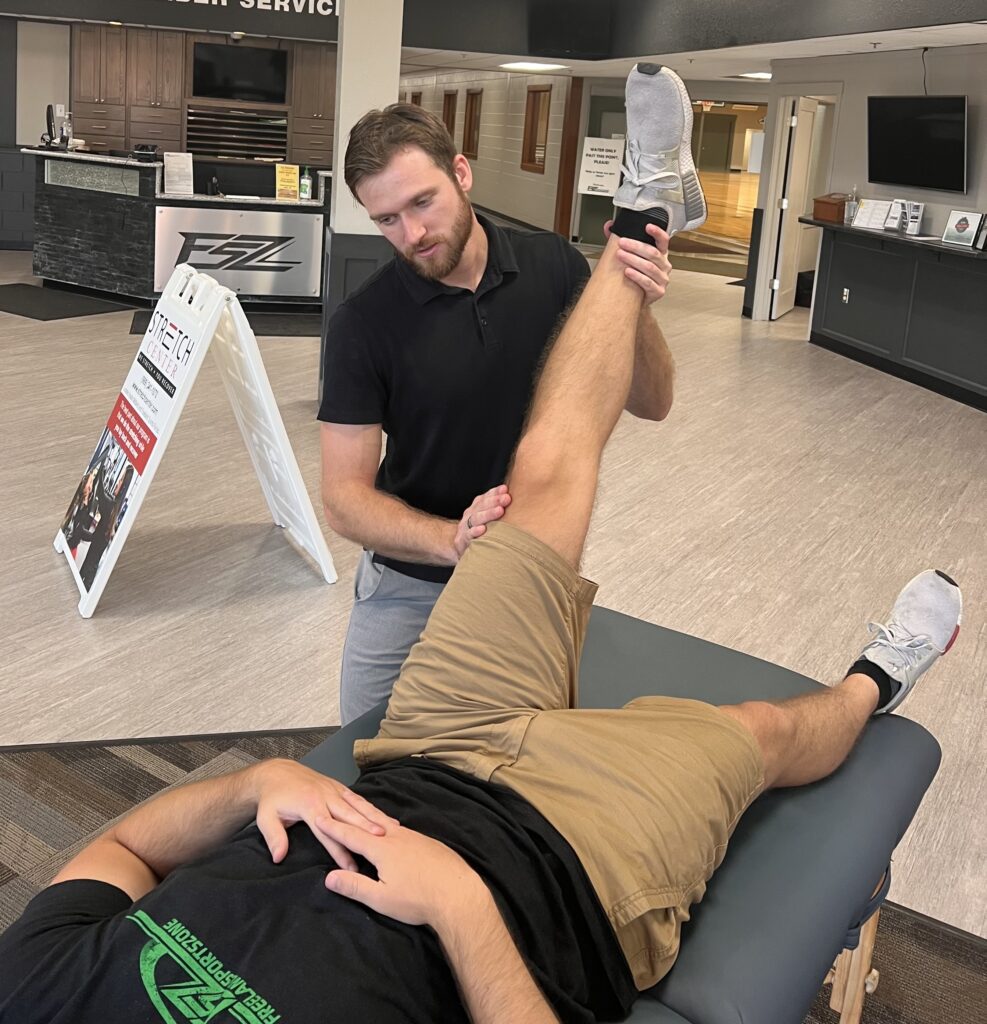 Relieve Stiffness and Soreness
Due to sedentary lifestyles and overworked, stressed muscles, people develop resting muscle residual tension, or "tonus." When you flex a muscle, you create excessive tonus in a muscle. A certain amount of resting muscle tonus is necessary to keep form and posture. But when you have excessive resting tonus, it becomes more difficult to move.
Many people walk around with stiff and sore muscles, not from working out at the gym but from lack of movement in their daily routines. Working with an experienced stretch therapist at the Stretch Center can reestablish a more ideal resting muscle tone, relieving stiffness and soreness.
Enhance Athletic Performance
Discover and enhance physical abilities – Assisted stretching prepares the soft tissues, joints, blood vessels and nervous system for physical activity, allowing for improved body awareness and performance. It also aids in the body's recovery process following physical activity as a cool down. Athletes can unlock greater physical ability and reach optimum functional flexibility by adding assisted stretching to their weekly routine.
Quicker reaction time – A flexible system is an open system, awakening natural and instinctual movements that require less thought and faster reaction time. You can develop an enhanced sensory awareness of your surroundings through a more flexible system.
Spatial Awareness – Athletes who are introduced to Therapist-Assisted Stretching learn their bodies' limitations. This allows the athlete to better assess the states of their muscles and injuries. Spatial awareness also provides a sense of control and confidence, ultimately determining peak performance.
When flexibility training is performed properly and the integrity of connective tissue and muscle is maintained, you can increase your active range of motion. You'll be able to execute movement without excessive tension and decrease resistance in extended muscles. This way, the Stretch Center serves as a safeguard against injury.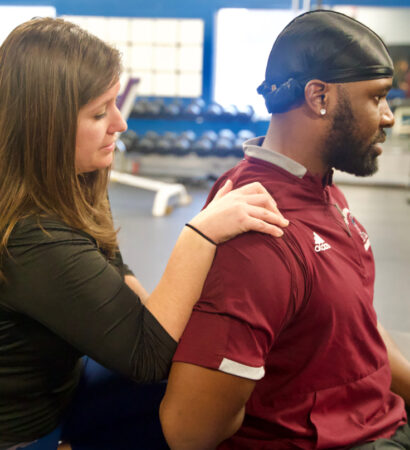 Increase & Maintain Range of Motion
Stretch Center is in the business of making people more flexible. We do this by reeducating the nerve-muscle reflex, allowing you to move easier.
Our goal is simply to increase your active range of motion so that you can move further before you even feel a stretch. Stretch Center works through the nervous system to achieve lasting flexibility gains.
Maintain and Restore Function
Loss of flexibility is one of the first signals that our function is declining. Stretch Center is a great place to start your restoration to free motion. It is equally important to maintain that free motion and flexibility to combat the daily stressors that work against us.
How Are We Different
There is a stretch trend happening in the wellness industry with businesses getting in on the action, so choices are plentiful. What you will find that is unique to the Stretch Center is the different techniques utilized depending on the type of soft tissue restricting your motion. The most common observation after experiencing and observing satisfaction levels of clients at other facilities is either the client didn't feel stretched or their motion wasn't increased after their sessions. This is simply due to the fact that the facilities don't have the adequate training and education in physiology to understand the subtle differences between tissues causing restrictions such as muscle, nerve, and connective tissue. To apply the same type of stretch to all types of tissues simply won't yield results and could possibly cause injury. The Stretch Center offers the most effective system that science currently offers because it is directed by licensed and trained health care providers.
How the Stretch Center Works
The process is very simple. You make an appointment to meet with the Stretch Therapist to express your needs. At the Stretch Center, we offer personalized Assisted Stretch Therapy sessions to meet your stretch goals. Our team is here to help you whether you are looking for full-body relaxation to ease daily stress, recharge your body after a tough workout or meet your goals of increasing flexibility and function. We offer a "Special Rate Stretch Session" to our first-time visitors that is a 50-minute consultation and stretch that will leave you feeling lighter and younger. Your Stretch Therapist will assist you in deciding how long and frequent your follow up sessions should be based on your goals. The following packages are available for purchasing stretch sessions.
| | | |
| --- | --- | --- |
| Number of Sessions | 25-Minute Sessions | 55-Minute Sessions |
| Single Sessions | $45 per session | $70 per session |
| Package of Six Sessions | $40 per session | $65 per session |
| Package of Twelve Sessions | $35 per session | $60 per session |
| **All prices subject to change. | | |
Hours of Operation
Mondays 8am-6pm
Tuesdays 7am-1pm
Wednesdays 8am-6pm
Thursdays 8am-6pm
Fridays 7am-1pm
Opportunity for Local Businesses
Treat your staff and/or clients by bringing in our Stretch Therapists for 1-2 hours for mini-assisted stretching sessions! We will bring all of the necessary equipment and set up in an open space for anyone to receive stretching therapy right on-site. Whether your employees sit at a desk all day or are very active in their jobs, they can benefit from one-on-one stretching sessions. Call our office to schedule your business' stretch session or email our wellness director at wellness@midlandsportsrehab.com.