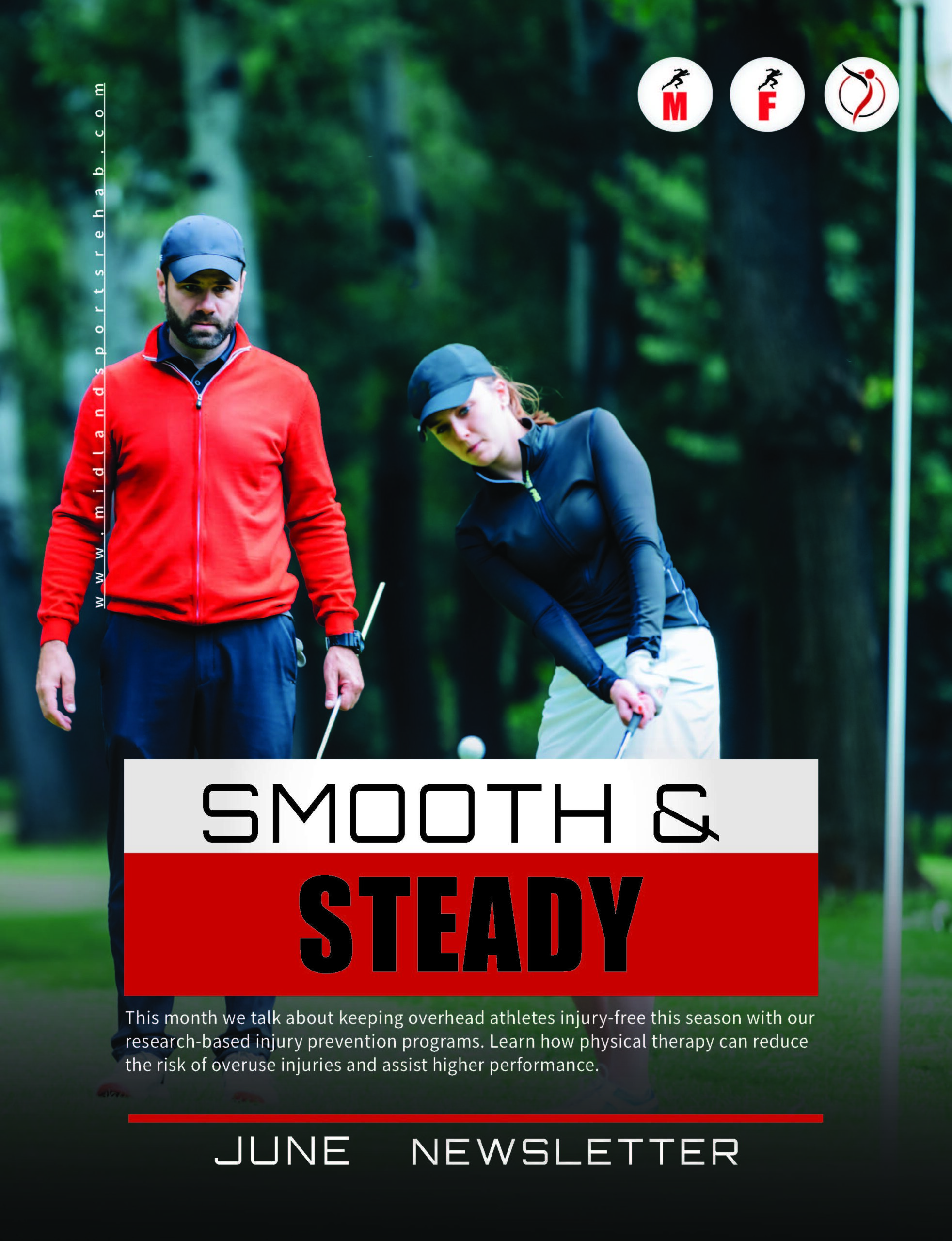 Smooth & Steady Overhead Athletics
Overhead Athletes: Summer Injury Prevention Tips
As the weather heats up and summer sports season approaches, it's important to be aware of the unique injuries that can occur in overhead athletics. At our practice, we understand the importance of staying injury-free, especially when it comes to sports that involve the upper body. That's why we're excited to offer some valuable tips and information to help keep you in the game all summer long!
Whether you're a seasoned athlete or just starting out, overhead sports like tennis, baseball, and volleyball can put a lot of stress on the shoulders, elbows, and wrists. Our providers Eric Fridline and Mary Miller have seen their fair share of these injuries, and they're here to share their expertise with you. In this month's newsletter, they'll cover everything from injury prevention strategies to proper warm-up and cool-down techniques.
But that's not all! For those of you who may already be dealing with an upper body injury, Eric and Mary will also provide some helpful advice on how to manage your pain and get back in the game as quickly as possible. And with summer just around the corner, there's no better time to start taking care of your body and preventing injuries before they happen.
Don't miss out on this month's newsletter! Get the expert tips and information you need to stay injury-free and enjoy all the summer sports Michigan has to offer.