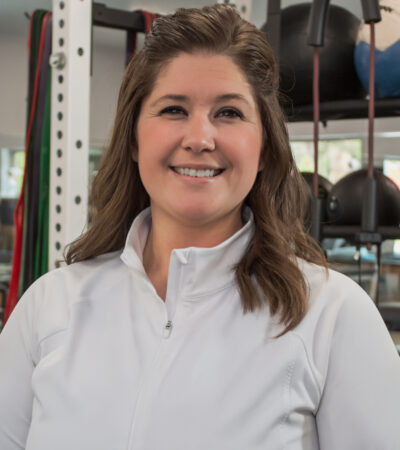 Mary Miller,
AT, ATC, Wellness Coordinator, Running Technique Specialist, Lead Stretch Therapist
Wellness Coordinator, Running Technique Specialist, Lead Stretch Specialist and Athletic Trainer
Mary grew up in West Branch, MI and is a graduate of Central Michigan University's Athletic Training/Sports Medicine Program. She brings 10+ years of professional clinical experience as an Athletic Trainer to Midland Sports Rehab and has been working in the chiropractic and outpatient rehabilitation setting with us since 2016. Mary spent several years as the Head Athletic Trainer in the secondary school setting in the Chicagoland area while also assisting orthopedic physicians in the clinical setting. She specializes in working with all types of athletes but has focused her training the last several years on preventing and treating running injuries. Mary earned her certification as a Running Technique Specialist and enjoys running herself. Since coming to work at Midland Sports Rehab, Mary has successfully implemented outreach athletic training services to community athletic programs and continues to bring awareness to the need for injury prevention and early intervention with sports-related injuries in our community.
Schedule a session with Mary to improve your running technique, attend one of her many running technique seminars, allow Mary to move you through an assisted stretching session, or contact her for more information on adding Athletic Training services to your youth or adult sports league.
In her free time, Mary enjoys running, cross country skiing and hiking. She and her husband, Brian, love traveling and camping with their three young children, Jacob, Jonah and Mabel.