Did you know that 80% of your brain is dedicated to processing senses? These senses influence your daily functioning, athletic performance, motor skills, and more. Just as your body needs exercise to reach its highest physical potential, your brain benefits from exercise too. Enter Senaptec Sensory Training – a cutting-edge, innovative solution for brain wellness.
Senaptec Sensory Training has gained immense popularity in the sports community. Elite teams globally, including those in the NFL, NBA, MLB, D1 athletics, and the United States Airforce, integrate Senaptec into their regular training regimen. Why? Because Senaptec training provides athletes with a competitive edge by honing crucial skills.
How Senaptec Training Aids Athletes
Embark on your brain training journey with a baseline assessment during your first session. This "pre-test" evaluates your reaction time, hand-eye coordination, depth perception, and more. Armed with these scores, we tailor a specific training program designed to enhance your skills. The result? Athletes can 'play the game faster,' improve hand-eye coordination, enhance timing, and overall boost athletic performance.
View the video below to learn more about how Senaptec Sensory Training is a necessity for athletes.
Sensory Training For Cognitive Wellness
Beyond athletic performance, Senaptec training is an effective tool for individuals with cognitive disorders as well. It acts as a powerful activator for the brain, empowering those facing cognitive challenges to enhance function and regain independence. Areas that receive targeted "exercise" during Senaptec training include:
Vision
Core Activation
Balance
Coordination
Proprioception
Your Path to Success
Senaptec Sensory Training is a versatile tool for individuals at every stage of their journey. Whether you're recovering from an injury, aiming for peak performance, or seeking to regain functional independence, Senaptec training can guide you toward your goals.
Why Choose Senaptec?
Proven Success: Backed by research, Senaptec training has demonstrated significant improvements in athletic performance and cognitive function.
Global Recognition: Trusted by elite sports teams worldwide, Senaptec is the go-to solution for those seeking a competitive advantage.
Holistic Approach: Senaptec's training programs address various sensory aspects, ensuring a comprehensive and tailored approach to your unique needs.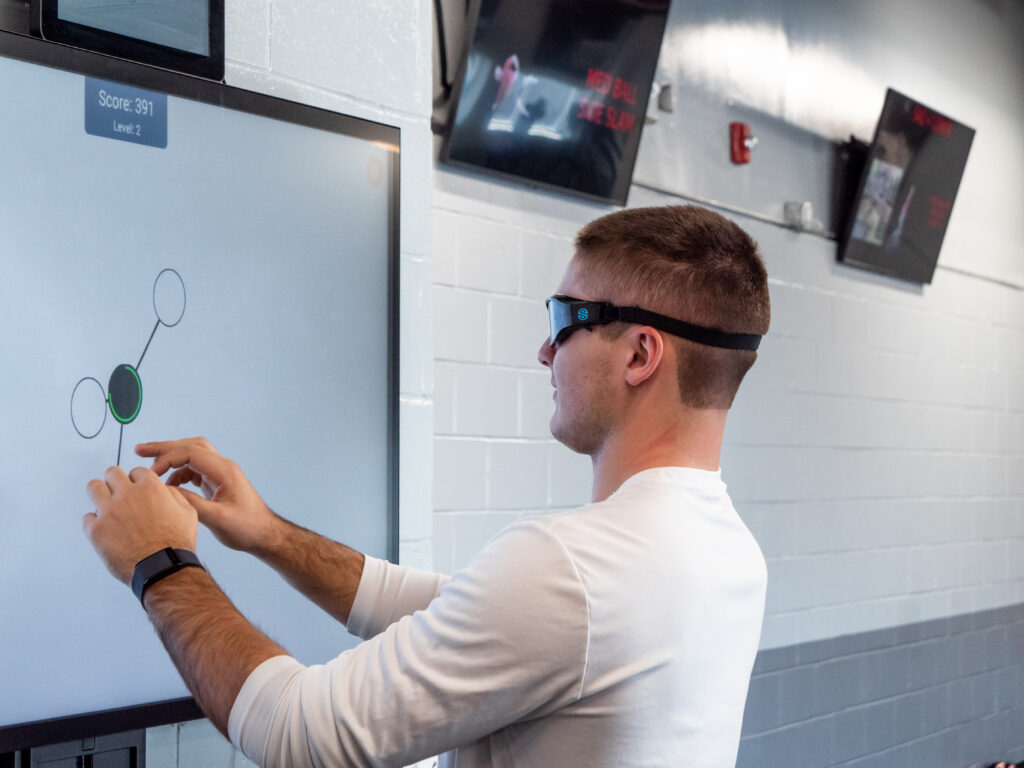 Unlock the full potential of your mind and body with Senaptec Sensory Training. Join the ranks of elite athletes and individuals embracing a new era of brain wellness. Whether you're reaching for new heights in sports or conquering cognitive challenges, Senaptec is your partner in unlocking possibilities. Book an appointment with Midland Sports Rehab today to start your brain training journey! For more information on Senaptec Training, visit Senaptec's website.