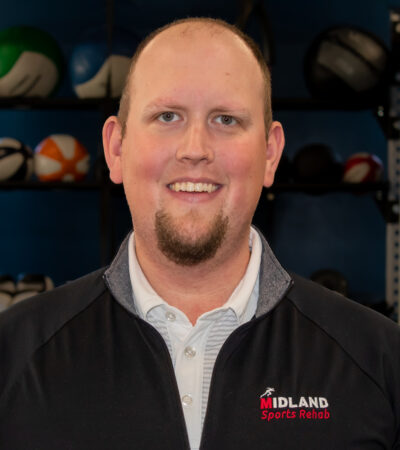 Dr. Eric Fridline,
DPT, Physical Therapist
Dr. Fridline attained his undergraduate degree in health science from University of Michigan. He then received his Doctorate of Physical Therapy at the University of Michigan in 2017. Dr. Fridline has been working in the physical therapy field since 2007 and has a strong passion for helping people achieve their goals. He is the highest medical certified Titleist Performance Institute provider in the state of Michigan! He specializes in running technique analysis. His areas of interest include general orthopedics, post-surgical care, sports medicine, injury prevention, and pain science. During his down time, he enjoys playing guitar, ice hockey in the winters and golf during the summers.
Dr. Fridline's approach to physical therapy is to develop a connection with the patient. Earning your business is incredibly valuable but earning your trust is critical. From the start, he listen to their goals and develop a plan that focuses on the patients needs. The goal is to get back to life and activities with little to no pain. He always starts with a full assessment on the first visit. At each visit following, the intensity increases! Expect a challenge of both his and the patient's capabilities and expectations. Dr. Fridline's goal is to increase the patients range of motion, strength, flexibility, and stabilization by the end of the treatment program. You may also schedule an one-on-one TPI Golf assessment as well as create a program to complete in or out of the office that will improve your golf game, mobility and decrease any pain you may experience while playing golf. Don't wait until Golf season is over to get this done, schedule a session today to improve your golf game immediately.