For weightlifters, achieving optimal performance and avoiding injuries is a top priority. While lifting heavy weights is essential for muscle growth and strength gains, it can also lead to muscle tightness, reduced flexibility, and the potential for injury. This is where assisted stretching is a game-changer! In this blog, we will explore how assisted stretching can help weightlifters reach their full potential, prevent injuries, and unlock GREATER GAINS!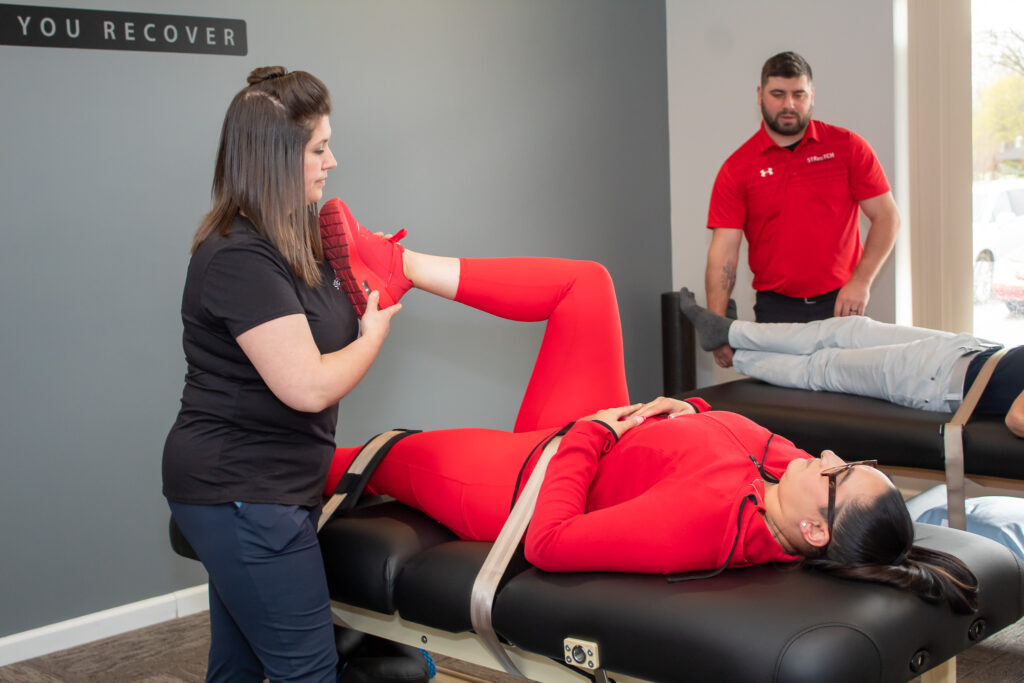 Unlike solo stretching where an individual relies solely on their own efforts, assisted stretching involves the assistance of a Stretch Therapist who understands the subtle differences between tissues causing restrictions, giving you a better and more effective stretch. Assisted stretching leverages the body's natural reflexes for lasting results, and is especially beneficial for athletes.
The Benefits of Assisted Stretching for Weight Lifters
Improved Range of Motion
One of the key benefits of assisted stretching is the improvement in range of motion. Weightlifting, especially exercises like squats, deadlifts, and bench presses, can often lead to tight and restricted muscles. Assisted stretching helps to lengthen these muscles, increasing your range of motion and allowing for better form and more effective weightlifting movements.
Enhanced Muscle Recovery
After an intense weightlifting session, your muscles are fatigued and may feel tight and sore. Assisted stretching helps improve blood circulation to the muscles, speeding up the recovery process. It aids in reducing muscle soreness and preventing the buildup of lactic acid, which can lead to muscle fatigue and discomfort.
Injury Prevention
Injury prevention is a significant concern for weightlifters. Assisted stretching can help prevent injuries by identifying and addressing muscle imbalances and weaknesses. When your muscles and joints are properly aligned and flexible, you are less likely to suffer from strains, sprains, or joint injuries during your workouts.
Enhanced Muscle Activation
Proper muscle activation is crucial for weightlifting, as it ensures that the targeted muscles are engaged during each lift. Assisted stretching can activate dormant muscles and help you engage more muscle fibers during your lifts, leading to better results and more balanced muscle development.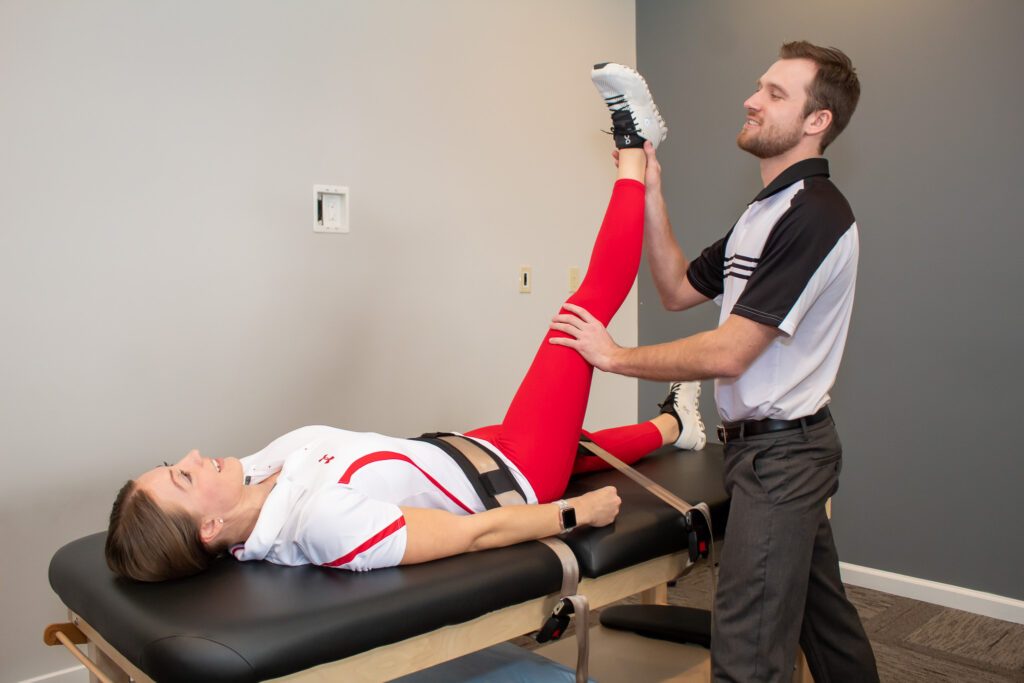 How to incorporate Assisted Stretching into your weightlifting routine:
Assisted stretching is most effective after a workout. The ideal time for stretching is during the cool-down phase, as your muscles are still pliable. Assisted stretching at Midland Sports Rehab and Freeland Sports Rehab uses a combination of static (holding a stretch) and dynamic (movement-based) stretches for a comprehensive post-workout treatment. To learn more about our assisted stretching, click here.
Assisted stretching is a valuable tool for weightlifters looking to enhance their performance, prevent injuries, and recover faster. By increasing range of motion, promoting muscle recovery, and preventing injuries, assisted stretching ensures that your weightlifting journey is not only effective but also safe and sustainable. So, don't neglect the importance of flexibility and mobility in your weightlifting routine; incorporate assisted stretching to maximize your gains and reach your full potential. With the right assisted stretching routine, you'll be well on your way to achieving your weightlifting goals and maintaining a strong, healthy body with GREATER GAINS!