You may have heard of cupping therapy, especially during the Olympics, as it seems to be a popular treatment amongst athletes. Ever noticed the athletes sporting circular bruises on their bodies? These bruises are a result of cupping therapy! But what is it exactly? This ancient practice dates back to over 3000 years in traditional Chinese medicine, and has been used to help with a variety of health issues. Ranging from pain relief to improved blood circulation. In this blog post, we'll explain what cupping is, why Olympians do it, and the benefits of this unusual treatment.
What Is Cupping Therapy?
Cupping therapy is a treatment where small cups made of glass, plastic or silicone, are placed on the skin, creating suction. This suction lifts the skin, muscle, and fascia, which is believed to improve blood flow and stimulate healing. The cups can be left on the skin anywhere from a couple of minutes to half an hour, depending on the individual and the treatment being performed.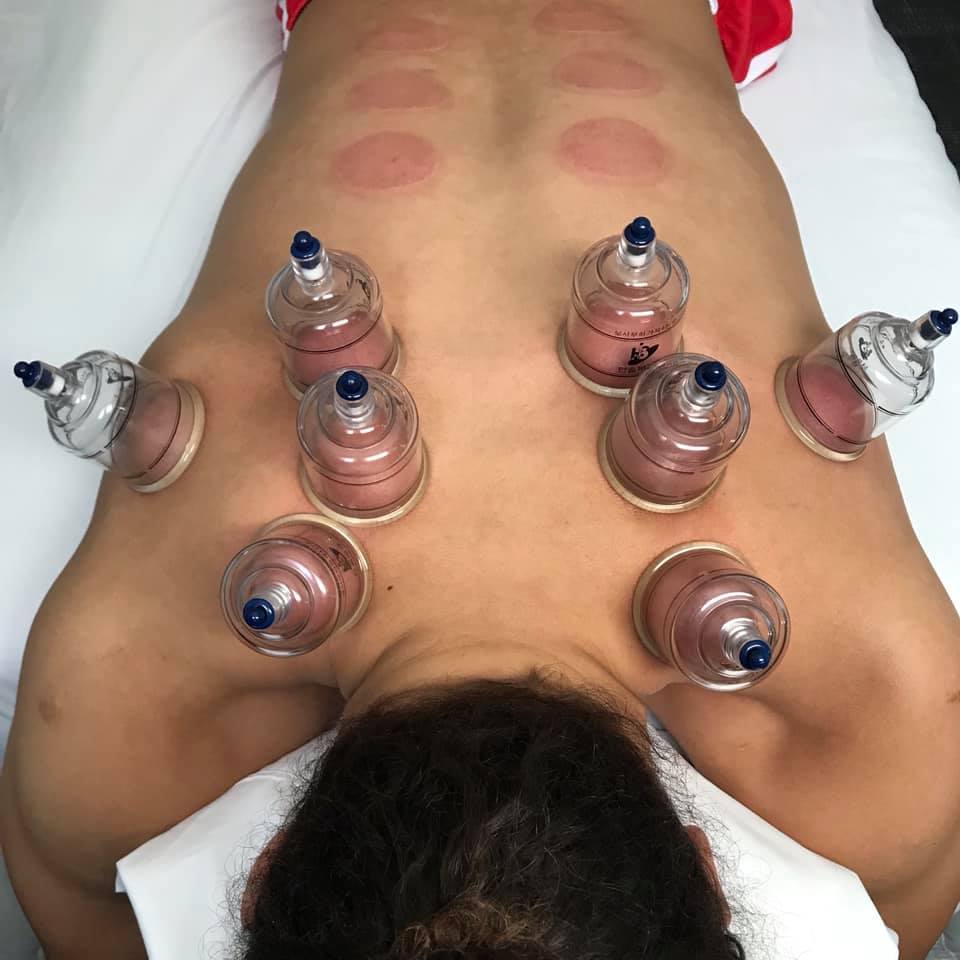 Why Olympians Do It
As athletes train and compete, their bodies suffer significant stress. Coaches and trainers are always looking for ways to help athletes recover and perform better while keeping safe and healthy. Olympians, in particular, have been spotted with circular bruises, as they do cupping therapy to relieve their muscle tension, fatigue, and soreness. Cupping can also help injury prevention as it increases blood flow, oxygen, and nutrients in the targeted areas. This therapy works as a form of active recovery to remove lactic acid and other toxins from muscle tissues. It also decreases soreness and recovery time between competitions. It has been reported that Michael Phelps, the famous swimmer, used cupping therapy during the Rio Olympics, and many other Olympians have also admitted to using this treatment.
So why do Olympians and other athletes use it? According to traditional medicine, this treatment can alleviate pain, inflammation, and stress. For athletes, this can translate to faster recovery times, improved performance, and reduced risk of injury. Cupping therapy has also been used to treat respiratory issues, digestive problems, and skin conditions.
Although cupping is very popular amongst star athletes, it's also a beneficial treatment for the general population too! Cupping therapy is known to help manage and heal chronic pain. In fact, evidence supports cupping as an effective treatment technique for many disorders. Such as chronic neck pain, low back pain, and fibromyalgia. You don't need to be on the Olympic stand in order to reap results from cupping therapy! 
If you're curious about cupping therapy and would like to give it a try, visit Midland Sports Rehab and Freeland Sports Rehab. One of our specialists can help you determine if this treatment is the right choice for you, and how it can be used to manage your specific health concerns!
So, next time you watch a swimmer dive in the pool, or a gymnast flip through the air, look and see if they are sporting small, circular bruises on their body. You will now know that they use cupping therapy to step up their performance to even higher levels. Want to be like an Olympian? Schedule a visit at Midland Sports Rehab and Freeland Sports Rehab to receive cupping therapy… JUST like the Olympians. 
Sources
https://www.statnews.com/2016/08/08/olympic-athletes-cupping/
https://www.scsportstherapy.com/blog/how-cupping-can-benefit-athletes/
https://newsnetwork.mayoclinic.org/discussion/olympic-athletes-and-cupping-does-it-work/