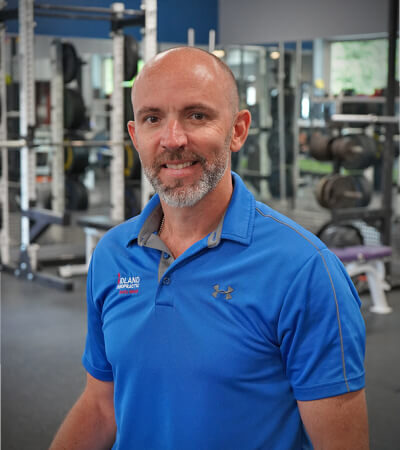 Dr. Jeffrey Berard,
DC, ART, CCSP, Owner and Chiropractor
Dr. Berard is a co-owner of Midland Sports Rehab with his wife Kristin. He is a licensed Doctor of Chiropractic who graduated from Northwestern Health Sciences University and has been in private practice since 2000. Dr. Berard is a Certified Chiropractic Sports Physician(CCSP) which is one of the highest certifications a Chiropractic Physician can obtain. 
Dr. Berard has a unique skill set that has been developed over the last 20+ years working with athletes from all over the globe and offered it to the Great Lakes Bay area centered in Midland. By developing a niche utilizing a specific technique, he can help the average person suffering with chronic lower back and neck pain to renew. Dr. Berard is certified by the Titleist Performance Institute as well as the Professional Sports Care (PSC) organization providing comprehensive Chiropractic services to the PGA Tour players and Champion Tour.
Dr. Berard focuses on treatment of not only the spine, but the Hip, Knee, Shoulder, Neck and Ankle, as well. As a certified provider of ART (Active Release Technique), he treats various muscle conditions with this GOLD standard soft tissue muscle treatment. Dr. Berard is often sought after for his expertise in sports rehab and recovery, as well as those patients who are looking for a second opinion to treat or manage various nerve,muscle and skeletal conditions.
Jeff and his wife Kristin are big supporters of local health, sports, and recreation programs. They love getting involved and have a regularly active role in the Midland Community with their daughter, Annabelle.