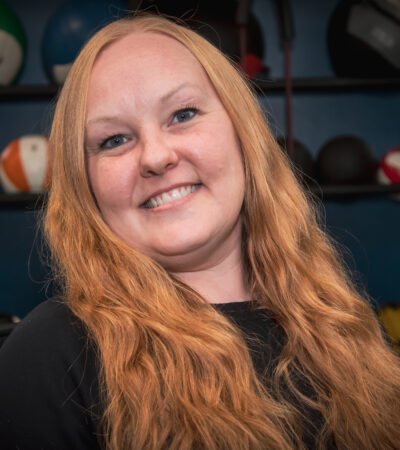 Liz Fries,
LMT, Licensed Massage Therapist
Elizabeth grew up in Hemlock. After graduating high school, she attended college for a year and then found a passion for massage therapy while attending the Flint Institute of Massage Therapy. Elizabeth graduated as a Certified Massage Therapist in December of 2003. She always knew she wanted to be helping people and has been able to do so through massage therapy. In 2016 she started working for Midland Sports Rehab where she has been able to apply her love for massage not only on athletes but anyone dealing with muscular issues.
Liz has been massaging for over 15 years, so she has a lot of tools and tricks up her sleeve when it comes to treating our patients. Most patients seek Liz for deep tissue and sports massage, but she can also be seen using Bamboo Stick therapy and Hot Stones within her sessions as well. Schedule with Liz for all those post lifting, running or high intensity training sessions to speed up your recovery and give your body the care it needs.