Health Blog Category: Nutrition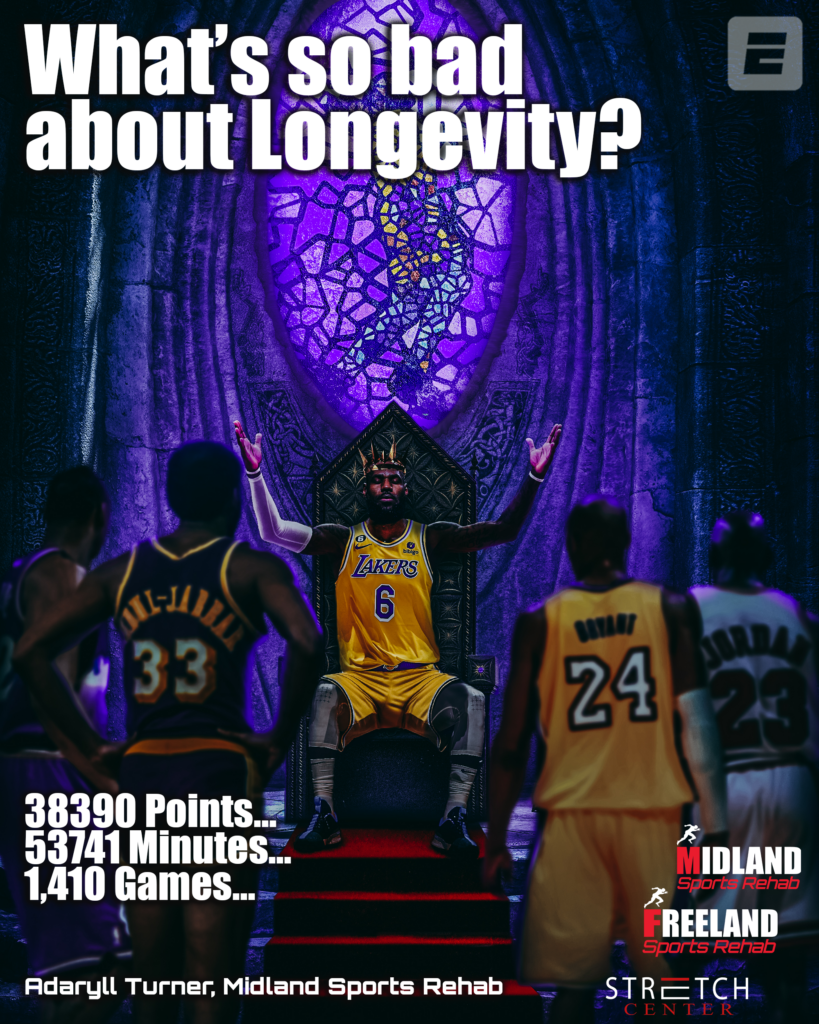 Feb
8th
2023
What's so bad about longevity? Consistency, sustainability and longevity are concepts we praise in any other category except health. In fact, many tie Lebron James's accomplishments and statistics to "Longevity" and refuse to attribute them to the GOAT argument. But because of said Longevity the argument continues and we are all here for it!
Read full blog

Sep
20th
2022
Your hips, knees, and lower legs are tough because they have to be for your game! However, we're all still human, and unfortunately, injuries do happen.
The hips and knees are your largest joints, supporting your body's weight. They work in close coordination, giving us the mobility we need. Conditions such as arthritis, aging, and sports injuries can all cause problems, and before you know it, pain symptoms can flare up.
If you're experiencing hip, knee, or leg pain, call Midland Sports Rehab and Freeland Sports Rehab to schedule a closer look.
Read full blog